Discover the best vaping kits in 2023
Top Vape Brands Dominating the Market in 2023
Looking for the best vaping kit in 2023, we have hand picked our best performing kits from different brands the customers left raving reviews about. As with every year in the vaping industry each major brand continues to innovate and produce the best products for our market, but for us at Urban Vape we found Vaporesso Xros 3 Pod Kit and Lost Vape Ursa Nano Pod kit as the best hardware money can buy in 2023. While several brands other have managed to distinguish themselves as the top players in the market, thanks to their commitment to delivering high-quality products that cater to the diverse preferences of vaping enthusiasts. In this article, we explore the best-selling vape brands of 2023: Vaporesso, Voopoo, Aspire, Innokin, Geek Vape, and Lost Vape.
1. Vaporesso
Recognized for their cutting-edge technology and premium build quality, Vaporesso has firmly established itself as a leading brand in the vaping industry. With a wide array of products ranging from starter kits to high-end mods, Vaporesso caters to both beginners and veteran vapers alike. Their devices often feature unique designs, intelligent chipsets, and superior performance, enabling a premium vaping experience.
In the pantheon of vaping products, the Vaporesso Xros 3 Pod Kit holds a prominent position, largely owing to its advanced features that promise a transcendent vaping experience. As a successor to the highly successful Xros and Xros 2, the Xros 3 brings new improvements to the table, such as enhanced battery life and an upgraded airflow system. The device features USB-C fast charging, enabling users to recharge quickly and enjoy prolonged vaping sessions. Additionally, its compact size and sleek design make it an attractive choice for vapers looking for a stylish yet highly functional vaping device. Its pod system allows for easy filling and a leak-proof design, making it convenient and user-friendly.
2. Voopoo
Voopoo is another brand that has successfully carved a niche for itself in the global vaping market. This brand is particularly known for its innovative vape mods equipped with the highly praised GENE chip which promises high performance and functionality. In addition to their tech-savvy devices, Voopoo also offers a variety of aesthetically pleasing designs, catering to vapers who prioritize both form and function.
In the dynamic world of vaping, the Voopoo Drag Nano 2 has emerged as a favorite among both new and experienced vapers. Building upon the legacy of its predecessor, the Drag Nano 2 combines the compactness and portability that the series is known for with significant upgrades in terms of performance and features.
The Drag Nano 2 is equipped with a GENE chip, providing an enhanced and smooth vaping experience, characterized by rapid firing speeds and improved battery efficiency. It boasts a user-friendly interface with a smart LED indicator that helps users keep track of the battery status and power modes effortlessly. Moreover, the device features an adjustable airflow system, allowing users to fine-tune their vaping experience to their preference.
The ergonomic and modern design, coupled with vibrant color options, make it a stylish choice for vapers looking to make a statement. Not to forget, its magnetic pod connection and easy-to-fill system promote a hassle-free and enjoyable vaping session, every time. Through combining sleek design with advanced technology, the Drag Nano 2 continues to uphold Voopoo's reputation as a leading innovator in the vaping industry in 2023.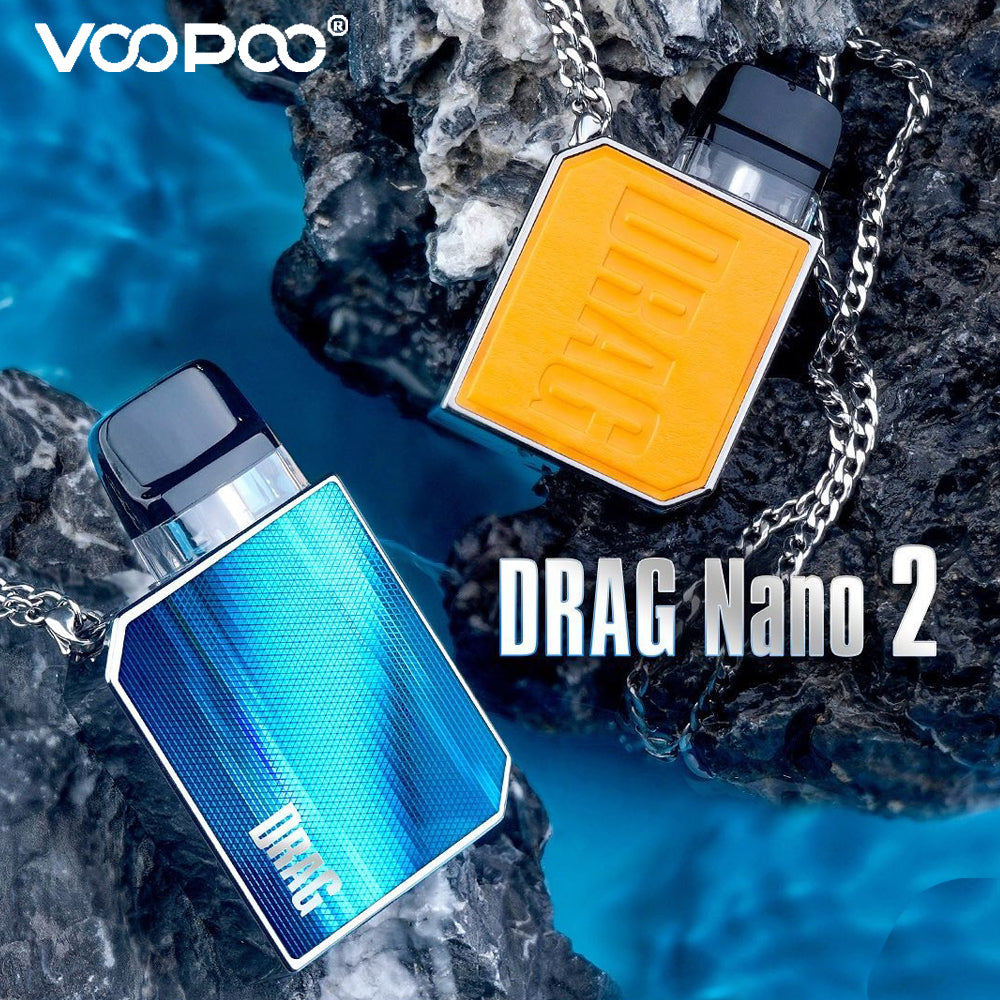 3. Aspire
For many years, Aspire has been at the forefront of the vaping industry, offering a wide variety of products that cater to vapers of all levels. Their commitment to innovation is evident in their extensive line of high-quality tanks and mods, which are known for their reliability and durability. Aspire's continuous efforts to enhance the vaping experience through technology and design have cemented their place as a preferred choice among vaping enthusiasts.
The Cyber Kits from Aspire are an exciting addition to the market, boasting a futuristic and ergonomic design that is bound to catch the eye of every vaping enthusiast. These kits are packed with innovative features like variable wattage settings, allowing users to tailor their vaping experience to their personal preference. The kits also feature a clear and vibrant screen that displays essential information such as battery life, resistance, and power settings. Moreover, Aspire Cyber Kits come equipped with safety features like overcharge protection, ensuring a secure and enjoyable vaping session. The synergy of style and functionality makes these kits a top choice for vapers in 2023.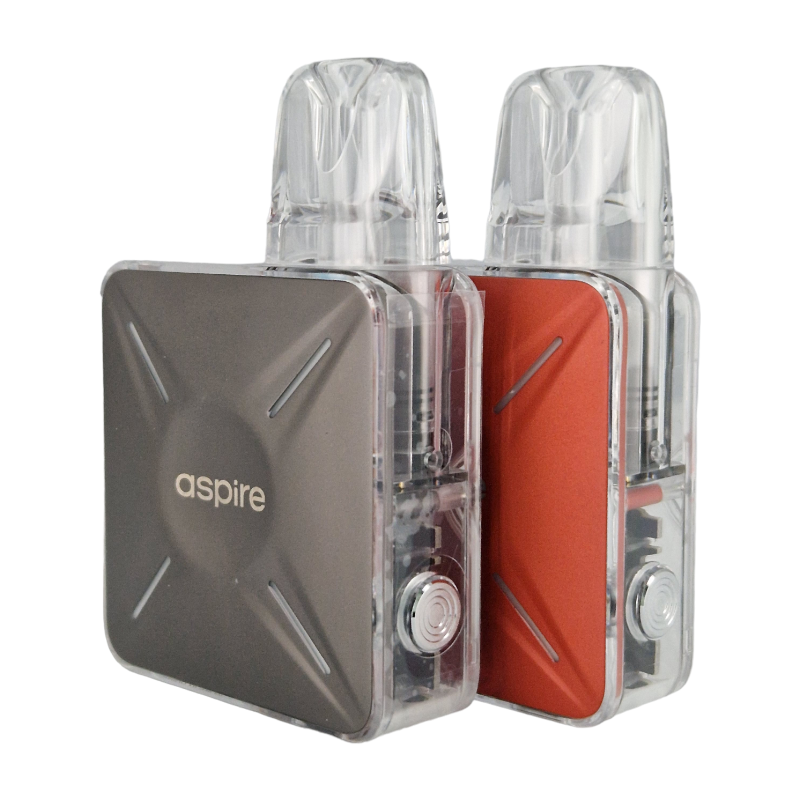 4. Innokin
Innokin is a brand synonymous with quality and innovation. With a focus on safety and user-friendliness, Innokin's range of products is both extensive and diverse, catering to a wide audience from novices to experienced vapers. Their devices often come with advanced features and technologies that allow for a customized vaping experience, helping them maintain a strong presence in the market.
In the realm of simplicity merged with modern technology, Innokin's Gos Kit stands tall. This kit is especially designed for those who are new to the vaping world, offering a hassle-free and straightforward approach to vaping. Despite its simplicity, it doesn't compromise on quality or performance. The Gos Kit features a reliable battery that promises consistent power output and extended vaping sessions. Moreover, its refillable pod system with built-in coils facilitates easy maintenance, making it a convenient choice for those who are always on the move. The sleek and ergonomic design of the Gos Kit makes it comfortable to hold, enhancing the overall vaping experience. Innokin continues to cater to a broad user base by offering products like the Gos Kit that combine ease of use with modern technology, affirming its position as a leader in the vaping industry in 2023.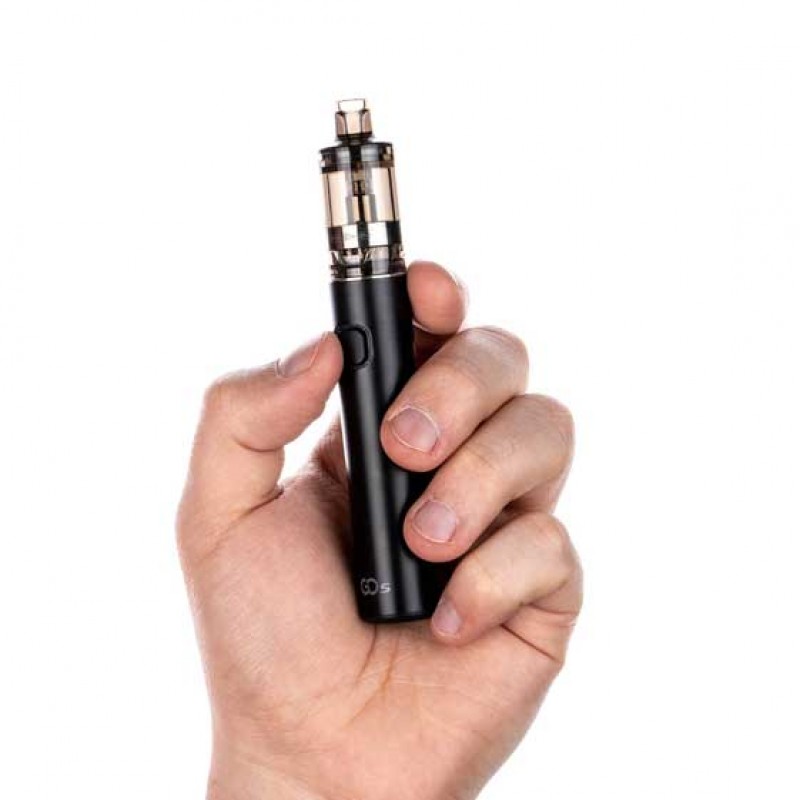 5. Geek Vape
Geek Vape has risen to prominence with their robust and technologically advanced products. Known for their rugged and durable devices, Geek Vape products are often geared towards vapers who lead active lifestyles. Their Aegis series, in particular, has been a massive hit in the market, owing to its resilience and high performance.
The Aegis Nano Kit by Geek Vape is a testament to the brand's commitment to innovation and quality. Known for its compact size and impressive power output, the Aegis Nano stands out as a reliable choice for individuals seeking portability without compromising on performance. The kit features IP67 waterproof, dustproof, and shockproof properties, making it a rugged and durable choice for outdoor enthusiasts. Additionally, it boasts an intuitive interface and a fast-charging system, ensuring that users can enjoy an uninterrupted vaping experience. With its vibrant range of colors and superior build quality, the Aegis Nano Kit has cemented its place as a top-selling product in 2023.
6. Lost Vape
Specializing in high-end and luxurious vaping devices, Lost Vape has established a significant presence in the vaping community. Their products often feature exquisite designs, premium materials, and advanced technology. Lost Vape's commitment to quality and innovation is reflected in their line of DNA chip-equipped devices, which offer an unparalleled level of customization and performance.
The Ursa Nano by Lost Vape is the epitome of luxury and functionality combined. With its sleek design and premium build quality, it promises an unparalleled vaping experience. The Ursa Nano features adjustable airflow options, allowing users to fine-tune their vaping sessions to their liking. Moreover, it comes equipped with a high-capacity battery, ensuring long-lasting usage without frequent recharges. Its easy-to-use pod system offers hassle-free refilling, making it a convenient choice for users on the go. As a blend of elegance and high performance, the Ursa Nano continues to be a favorite in the luxury vaping segment.
Conclusion
In 2023, the vaping industry continues to flourish, with brands like Vaporesso, Voopoo, Aspire, Innokin, Geek Vape, and Lost Vape leading the way. These companies have managed to cement their positions at the top through continuous innovation and a commitment to quality, offering products that cater to a diverse range of preferences and needs. As the industry continues to evolve, these brands are expected to remain at the forefront, setting trends and raising the bar for quality and performance in the vaping world.